Marin Charitable, the Marin non-profit that helps fund other youth-centric non-profits, celebrated 60 years of being of service during it 60th Anniversary Fall Fundraiser on November 6 at HopMonk Tavern in Novato.
Raise the Funk & Raise the Funds, the second of Marin Charitable's two annual fundraising events, featured local band Dark & Stormy's eclectic vintage sound. Along with listening and dancing to the band, eventgoers were treated to surprise musical duo when Marin Charitable's co-president, Jenny Kelly and event chair Liz Harrell took the stage to sing lead vocals together to the band's rendition of Blue Sky by the Allman Brothers.
Marin Charitable members, many of whom came dressed in 60s attire to celebrate the non-profit's 60 years of service, participated in both live and silent auctions. A sit-down dinner opened the event, with other attendees arriving later for cocktails, wine and appetizers, all prepared and served throughout the evening by HopMonk Tavern. More than 175 people showed up to offer their support, including co-president Jessica Berry, Joslyn Faust, Jane Hartman, Kristine Erving and Andrea Schultz.
Marin Charitable is 100% volunteer run, and the funds it raises are passed on to up to 50 organizations in Marin benefitting youth. Those organizations offer after-school programs, foster care assistance, musical instruments and instruction, and more. This year, Marin Charitable raised nearly 100,000 from Raise the Funk & Raise the Funds, and will combine that with other funds raised to provide grants for 43 non-profit groups throughout the county.
Sponsors for Raise the Funk & Raise the Funds included Bon Air Center, Cos Bar, Marich Chocolates, Iron Springs, Holly Welch and Pasha Group.
---
For more on Better:
---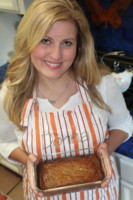 A freelance writer in Marin who writes about family, kids and parenting, Glass is the mother to one son, one dog and a hamster named Miss Geri. When she's not writing, trekking up steep hills in Marin or driving her kid to sports practice, she and her family spend time in their tiny cabin in Lake Tahoe. She avidly supports the California Academy of Sciences, a world class science museum and research institution, and the Institute on Aging which provides much needed services to Bay Area seniors and disabled adults. Glass is obsessed with baking the perfect loaf of banana bread, something she makes so often she no longer needs to look at a recipe card.