December is giving season, and many nonprofits count on the donations they receive during the holidays to support their programs throughout the year. Even a modest donation to your favorite local charity can make a significant impact. We asked some of Marin's dedicated nonprofits in three categories — family and kids, community and environment — how a donation of $50 would benefit them. Here's what they had to say.
Family and Kids
Middle school can be a challenging time for most kids — and it's also a time when bullying and feeling left out tends to surface. San Rafael's Beyond Differences is on a mission to make sure each and every kid has a sense of belonging. Its year-round programs tackle a wide range of issues that lead to social isolation, including Know Your Classmates, with lessons that focus on Stand Up for AAPI Youth, No One Eats Alone and Be Kind Online curriculum.
Your $50 donation: Helps provide a backpack with original curriculum and other materials needed to implement No One Eats Alone, a lunchtime initiative for schools that encourages students to not only sit with classmates they don't know and get to know them, but also to spot others who might feel left out and include them.
Marin CASA, based in San Rafael, provides a much-needed voice for abused, neglected and abandoned children in the Marin County Juvenile Court System. A CASA volunteer is often the only consistent adult the child can rely on during a time of extreme disruption and loss.
Your $50 donation: Provides an enrichment activity for a CASA child, such as a trip to the theater, visit to a museum or the opportunity to see a concert.
Founded by a San Anselmo-based nurse, Little Wishes' medical teams bring moments of joy, hope and comfort to seriously ill, hospitalized children by making their "little wishes" come true. All wishes take place in the hospital, and the child may make a little wish every 14 days, giving them something to look forward to.
Your $50 Donation: Helps fund a little wish of a child enduring hospital stays and rigorous treatments lasting weeks, months or even longer. Can provide a comfort kit, a new toy, books, electronics, music, art supplies, and even wigs and clothing — and in some cases, allows the nonprofit to host a child's birthday party or end of chemo celebration.
San Rafael's Parent Services Project offers early childhood literacy, child development and digital literacy programming focused on family engagement and community leadership. Its family-centered initiatives successfully strengthen whole family units and, in doing so, build stronger, more equitable communities.
Your $50 donation: Provides either a Raising a Reader blue book bag containing two books or an activity kit with early-learning materials for one child.
For 33 years, the North Bay Children's Center, with several Marin locations, has helped thousands of families give their kids the very best start during the most critical and formative years of development. The nonprofit offers affordable childcare and early education to give children the foundation for a lifetime of success.
Your $50 donation: provides a month's worth of healthy breakfasts to a vulnerable child, or a bag full of books for parents to read to their children at home.
Adopt a Family of Marin's mission is to prevent homelessness by providing support for families in crisis all over Marin County, along with pathways to regain economic security.
Your $50 donation: Purchases a Safeway gift card to enable a Marin County family to buy groceries, or a gas card that allows a family to commute to work and school.
Gilead House in Novato provides a stable home environment for low-income, vulnerable and often homeless single mothers and their children. Its 24-month program offers women the opportunity to learn vital skills in a supportive environment to enable them to make permanent life changes.
Your $50 donation: Enables the nonprofit to supply three weeks of diapers and wipes to two families; purchases a monthly bus pass for a mom attending college; or covers the cost of a free-range turkey for six families during the holidays.
Tutor Corps Foundation in Mill Valley provides lower-income students attending Title I schools with one-on-one tutoring support to help them to excel in reading, writing and math. The nonprofit also offers scholarships, service grants and awards for teachers.
Your $50 donation: Covers the cost of two hours of customized math or English tutoring for students in need.
With operations in Marin plus three other counties, Side by Side serves thousands of children, young adults and family members every year by offering much-needed services in behavioral and mental health, early intervention in schools, LGBTQIA+ support, transitional housing for foster youth and special education.
Your $50 donation: Helps underwrite an hour of critically needed mental health counseling services for youth in Marin County.
Working through schools all over Marin County, Children for Change (C4C) empowers young people to be change-makers, equipping them the knowledge, confidence and empathy to make a positive impact in the world. The nonprofit engages kids in diverse perspectives on critical issues, such as climate, social justice, housing and food access; gives them opportunities to work with local leaders to problem-solve; and connects them to volunteer opportunities not usually available to youth.
Your $50 donation: Provides an hour of support to a young C4C student club leader or supplies for one afterschool C4C meeting.
Community
Based in San Rafael, Guide Dogs for the Blind is the largest guide dog school in North America, responsible for graduating 16,000 guide teams since its founding in 1942. Its passionate community prepares highly qualified guide dogs to empower individuals who are blind or visually impaired to move through the world more safely and confidently. All of its services are provided free of charge, and it receives no government funding.
Your $50 donation: Helps supply food and treats for Guide Dog's adorable puppies, plus food bowls, fleece pads, leashes and grooming supplies.
As one of Marin's more unusual nonprofits, Bread & Roses Presents uplifts the human spirit by presenting free, live performing arts shows to people who live in institutions or are otherwise isolated from society. The Corte Madera-based organization is dedicated to increasing the social awareness of people who are secluded in institutional settings, and encouraging the development of similar organizations in other communities.
Your $50 donation: Buying new musical equipment and supplies for its outdoor live music program at the San Francisco-Marin Food Bank.
The San Rafael organization leads a comprehensive community effort to end the number-one violent crime in Marin County: domestic violence. It provides transformational services and programs that protect and enhance victim safety, and to ultimately engage the community in permanent change.
Your $50 donation: Provides one hour of online therapy for a mom needing support to heal from the trauma of domestic violence.
Since 2018, Tribe Rising India, based in Mill Valley, has been working to fight caste prejudice, ignite hope and create generational change by expanding education opportunities and building schools for the girls and boys of the Santal tribe in West Bengal, India.
Your $50 donation: Covers a six-week sponsorship for a young student in India, including safe boarding, nutritious meals, education, all school supplies and clothing — plus the freedom to practice native customs.
Lifehouse Agency works with people who have developmental disabilities, offering them a lifetime of compassionate support in an atmosphere of respect, inspiration and purpose. It runs a technology program that enables individuals to live as independently as possible.
Your $50 donation: Purchases an Echo Dot for two Lifehouse participants, which functions as a key assistive device within the agency's technology program geared to independent living.
Based in San Rafael, the Ritter Center specializes in providing healthcare for people who have experienced homelessness. Sixty percent of the people who receive Ritter Center services are housed, but still need support through its food pantry, medical care, behavioral health care and rental assistance programs. Many are choosing between paying rent and putting food on the table.
Your $50 donation: Provides a hot holiday meal, along with a care package of a coat, hat, scarf or other essential item to one of the approximately 450 people in Ritter Center's care.
Each year, San Rafael-based Warm Wishes provides 3,000 backpacks — called "streetpacks" — filled with much-needed supplies to homeless and sheltered persons in Marin, as well as across the Bay Area. Each streetpack contains a warm cap, scarf, gloves, socks, rain poncho, face masks and hand sanitizer.
Your $50 donation: Gifts five "streetpacks" to homeless and sheltered individuals in Marin and beyond.
Since 1979, the Marin Center for Independent Living in San Rafael has enabled people with all types of disabilities achieve a maximum level of sustainable independence, and sets them up to be contributing, responsible and equal participants in society. This peer-led, community-based organization provides critical wraparound safety net services, regardless of income, including a qualified caregiver registry, home modifications, assistive technology, transitional living management and benefits navigation assistance.

Your $50 donation: Provides a cane or a walker to someone with mobility issues, or two hours of caregiving for a Marin County resident in need.
Marin Humane, based in Novato with a satellite cat adoption center in San Anselmo, finds forever homes for animals, provides behavior and training classes, supports struggling pet parents, teaches humane education to kids and much more. The organization also provides animal services for the county, reuniting lost pets with worried families, investigating cruelty and neglect to pets, and rescuing sick and injured wildlife.
Your $50 donation: Provides much-needed vaccinations to five shelter dogs.
Formerly known as Whistlestop, San Rafael-based Vivalon helps older adults and other vulnerable Marin County residents lead fuller, healthier, happier lives through rides, meals, classes, care and advice, all fueled by the power of human connection.
Your $50 donation: Provides a ride to a medical appointment, delivers a meal to someone who can no longer cook, forges life-affirming connections with our isolated neighbors and more.
Environment
As the world's largest marine mammal hospital, The Marine Mammal Center in Sausalito advances global ocean conservation through marine mammal rescue and rehabilitation, scientific research and education.
Your $50 donation: Provides 50 pounds of fish for seals and sea lions rehabilitating at the hospital and living in the education center, or purchases animal supplies such as wheelbarrows used to weigh elephant seal pups. Its Adopt-a-Seal program offers another whimsically giftable way to donate to the organization.
West Marin is home to the endangered coho salmon, and SPAWN is the protector of this at-risk species and all it requires in order to survive. The nonprofit engages hundreds of activists, students and volunteers each year to protect the salmon by restoring watershed habitats, raising native plants and studying salmon health.
Your $50 donation: Permits the purchase of two native trees — redwood, oak, ash or willow — for volunteers to plant on newly created side channels and floodplains on the former San Geronimo golf course. The trees provide shaded habitat along streams used by both critically endangered coho salmon and threatened steelhead trout for spawning and migrating to and from the Pacific Ocean.
San Rafael's WildCare delivers medical and other care to thousands of Marin's wounded, ill or orphaned wildlife through its open admission hospital and living center. It also dives deep into environmental education, community engagement, and effective advocacy for the protection of wildlife and the county's shared habitat.
Your $50 donation: Funds a day's worth of an invaluable food item in its wildlife hospital: mealworms. The organization feeds them to a variety of species including birds, skunks and lizards.
---
For more on Better:
---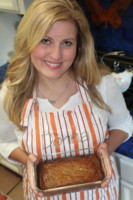 A freelance writer in Marin who writes about family, kids and parenting, Glass is the mother to one son, one dog and a hamster named Miss Geri. When she's not writing, trekking up steep hills in Marin or driving her kid to sports practice, she and her family spend time in their tiny cabin in Lake Tahoe. She avidly supports the California Academy of Sciences, a world class science museum and research institution, and the Institute on Aging which provides much needed services to Bay Area seniors and disabled adults. Glass is obsessed with baking the perfect loaf of banana bread, something she makes so often she no longer needs to look at a recipe card.