Whether you're staying the weekend or just for dinner, show your gratitude with one of these thoughtful product picks.
With full-bodied black cherry and plum flavors on the palate and a finish tinged with tobacco and spicy new oak, this Pinot Noir makes an ideal pairing for a Thanksgiving meal.
Created by Bay Area native foodie Trent Blodgett, these travel-inspired spice blends can be used to add complex flavor to dishes ranging from curries to barbecue to tagines.
Hand-poured in Marin county, this candle comes in two sizes and more than two-dozen scents, including Citrus Agave, Cinnamon & Vanilla and Rosemary Sage.
Personalize a gift of wine or spirits with these clever drink markers that stick on any glass, but dissolve under warm water or in the dishwasher.
The photographer, who has lived on the Sausalito waterfront since 1974, reveals the history and lifestyle of the Sausalito houseboat community through evocative images and heart-warming anecdotes.
Specializing in low-light, easy-care indoor plants, Diameter Plants also carries a wide variety of pots, vases and terrariums to create a thoughtful thank you gift.
Infuse your favorite spirit with this blend of apple, cinnamon, star anise, clove, lemon, bitters and non-GMO vegan sugar to make 12 craft cocktails.
Enriched with vitamin E, shea butter, ginseng, ivy, cucumber and comfrey extracts, this luxurious lotion from Bay Area brand ElizabethW soothes and nourishes dry skin.
---
For more gift ideas:
---
More from Better:
---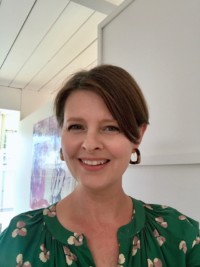 Lotus Abrams has covered everything from beauty to business to tech in her editorial career, but it might be writing about her native Bay Area that inspires her most. She lives with her husband and two daughters in the San Francisco Peninsula, where they enjoy spending time outdoors at the area's many open spaces protected and preserved by her favorite local nonprofit, the Peninsula Open Space Trust.