Everyone was talking about the V-O-T-E necklace that former First Lady Michelle Obama wore at the 2020 Democratic National Convention. Now in high demand, the necklace is from the jewelry brand By Chari, a Black-owned business started by Chari Cuthbert in 2012. Obama made a poised and powerful statement at the DNC, and her necklace only elevated her message about the importance of this upcoming election season.
If everything we do is political, down to the clothes and accessories we choose to wear, we may as well make it a statement. You can emulate the former first lady's political activism in your everyday life through apparel as well. We've chosen 10 items that make the fall fashion statement clear: Go Vote. Each piece also promises to donate a portion or all of the proceeds to an organization dedicated to voting advocacy.
Tuesday, November 3, 2020 is Election Day. In Illinois, the deadline to register is on October 18, 2020. Any voter may request a ballot by mail or vote in person. Illinois also offers early voting, which runs from September 24 to November 2.
For each bracelet sold, Uncommon Goods will donate $5 to the League of Women Voters (LWV). Founded in 1920, the League of Women Voters commits itself to educating voters about active participation in government, with emphasis on women's involvement. The LWV prioritizes gaining voters access to polls through early voting, automatic and online voter registration, redistricting congressional districts and legislative bodies, and fighting against voter suppression.
Uncommon Goods also sells The Vote Necklace ($50.00).
When purchased before November 3, 2020, all of the proceeds of this t-shirt go to the American Civil Liberties Union (ACLU). As one of one of the oldest civil rights organizations in the country, the ACLU started in 1920 and has been dedicating itself to advancing civil liberties and voting rights for all citizens since. Madewell's Vote collection promises to donate a minimum of $750,000 to support the ACLU.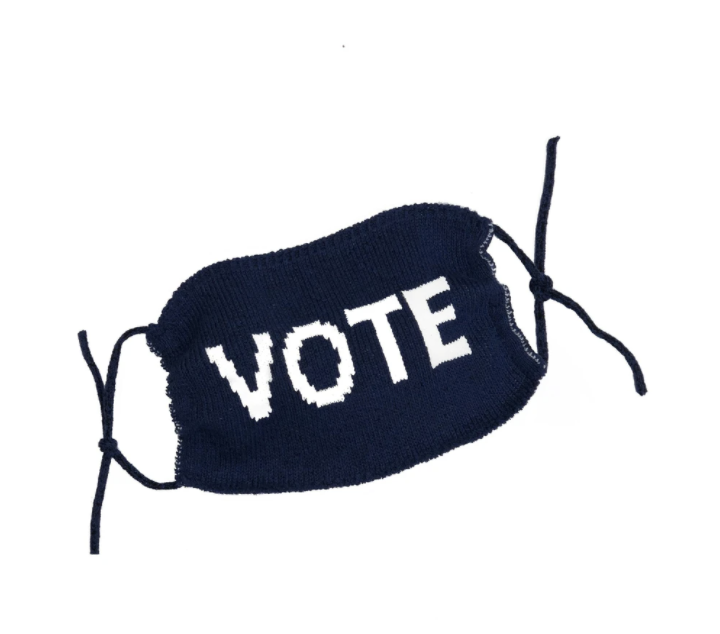 Sold by In 2 Green, a small, women-run green apparel company, this mask is made of 50 percent recycled cotton and 50 percent recycled polyester. A portion of the proceeds will go toward supporting SheShouldRun.org, an organization that provides resources and tools for women who are interested in running for public office.
American Eagle launched a limited-edition collection of t-shirts, including this customizable one, with organization HeadCount. HeadCount's mission is to use the "power of music" to help young people and music fans register to vote and gain an interest in government participation.
This Dannijo and Doloris Petunia collaborative friendship bracelet will donate a portion of the proceeds to WhenWeAllVote.org. A non-profit organization, WhenWeAllVote is aimed at increasing voter participation across the country. Started in 2018 by a celebrity team of activists including Michelle Obama, Lin-Manuel Miranda and Janelle Monae, the organization prioritizes closing the race and age gaps that have impacted previous elections. WhenWeAllVote also has its own online shop.
Feed Projects
Vote Tote $38.00
Feed Projects started in 2007 to sell sustainable bags and accessories to raise awareness for world hunger. The sale of their products provides meals to school children around the world. Designed specifically to promote the 2020 election, each Vote Tote will provide 10 school meals to children in need and a portion of the sales will go toward When We All Vote.
Clare V has partnered with When We All Vote to create this t-shirt encouraging voter registration and participation for the upcoming 2020 election. The t-shirt reads "I Vote, You Vote, She Votes, We Vote, They Vote" in French. Ten percent of the proceeds go toward the When We All Vote organization.
Clare V. also sells the CV x When We All Vote Canvas Tote ($25.00).
Brother Vellies and Keds have teamed up to create this classic canvas shoe to support When We All Vote. Each shoe features a message personally handwritten by Brother Vellies Creative Director, Aurora James. All the proceeds from this sale will go towards When We All Vote.
Brother Vellies also sells the When We All Vote x Brother Vellies Crew Sock ($35.00).
All the proceeds from the sale of this t-shirt will go toward the campaign I am a voter. I am a voter aims to promote democracy by encouraging participation in government. The campaign heavily emphasizes helping voters register to vote in an effective and educated manner, like launching a "voting checklist" app for the smartphone. They also have their own online shop.
BaubleBar and I am a voter have partnered to create this colorful necklace to promote voter participation. Ten percent of the proceeds go toward I am a voter.
Here are a few more items that we love:
If you buy something through our links, Make It Better Media Group may earn an affiliate commission.
---
More From Better:
---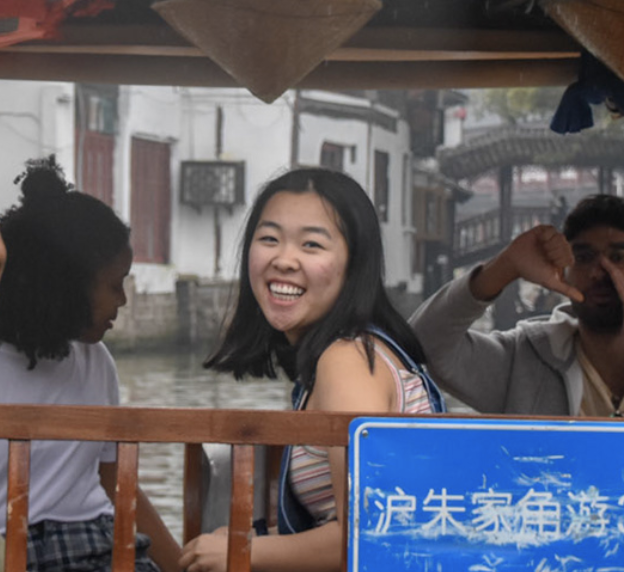 Cindy Mei is an intern at Better. Currently in her senior year of college at Northwestern's Medill School of Journalism, Cindy is moved by strong storytelling about personal identity and culture. She is an avid fan of the works of Anthony Bourdain, Alex Kotlowitz and Jenn Fang.
Cindy is a proud alumna and supporter of After School Matters, a non-profit organization that offers arts and leadership classes to Chicago high schoolers. She also encourages support for Think!Chinatown, a New York City based non-profit that fundraises for Chinese businesses in Manhattan's Chinatown.