Steve Hester, Jeff Hester and their team at Hester Painting and Decorating are all about paying it forward.
Founded in 1968 by Tom Hester, the company — which serves both commercial and residential customers — has beautified spaces for many Chicago-area homes and businesses, including schools, healthcare facilities, hospitality providers and tech companies. They were also selected as Better's 2022 Best Painter, a title they have received every year for a decade. So, it was only fitting that 15 years ago the company formed an outreach program dedicated to helping organizations in need, including nonprofits that don't always have the extra capital needed to spruce up their working environments.
"When our 40th anniversary as a company rolled around in 2008, we decided that instead of throwing a big party for ourselves, we would put our time and resources toward giving back to the many Chicago communities that have been instrumental in helping us succeed as a business for all those years," said Steve Hester, President of Hester Painting and Decorating and the second generation family member at the helm.
For its first outreach project, the Hester team reached out to all of its clients, asking them to recommend nonprofits in need of makeover services. An internal committee narrowed it down to a handful of the final candidates, and after visiting the nonprofits, chose a recipient: Almost Home Kids, a transitional facility where children and their families are schooled on using medical equipment for critical care at home — formerly known as the Coach Care Center.
"That first year was an eye-opener," Jeff Hester said. "What surprised our team the most is how our employees reacted to the children they saw in the facility. Some of our painters … rarely show emotion, but their eyes filled up with tears when they met the kids at Almost Home. It made us all feel very connected to the project." He added that the team of volunteers in that first year ended up doing additional work, as they connected well with the organization and were excited about helping.
The success of the Almost Home Kids project hooked the Hester team and its clients, leading to the company's decision to make it a quinquennial endeavor, and give it a formal name: Hester Cares.
On each subsequent five-year anniversary, the team selects a new nonprofit to serve from a list of client recommendations. The final selection is based on need and scope. Recipients have included The Wilmette Theater, a historical movie house first opened in 1913, which benefited from a lobby and restroom refresh. As well as the Maryville Crisis Nursery and Children's Health Center, which had reconstructed a key building that needed a complete paint job.
In 2023, Hester was able to take on not one, but two projects: updating the ceilings and refreshing the entirety of the research room at Glencoe Historical Society; and repainting the much-traveled corridors at UCAN Chicago with Benjamin Moore's ScuffX, a product designed to hold up in high traffic areas, plus adding pops of accent colors to previous white walls. Hester secures donations of paint and supplies from two of its key business partners: Sherwin-Williams and Benjamin Moore Paints.
All anniversary projects require volunteers to dedicate most or all of an entire weekend to do the work, but according to Steve Hester, "We never have to twist anyone's arm about giving up their precious down time to be part of this. The satisfaction our employees get from helping others, along with some creative and heartfelt thank yous from the nonprofits, makes it all worthwhile."
The board at the Glencoe Historical Society Research Center recently showed their appreciation to Hester, adding that the renovated area "is so white and bright, it is even more of a pleasure to go to 'work' at our volunteer jobs. We appreciate [Hester's] efforts to support not-for-profit organizations like GHS."
"Over the five projects we've completed, we estimate we've contributed the equivalent of nearly $200,000 in labor and materials," Hester concluded. "There's more to come, as we plan to keep this going as long as we're around."
---
More from Better:
---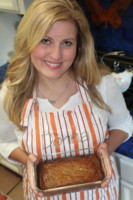 Donna Berry Glass is a freelance writer, editor and communications pro in Marin County, just outside San Francisco. When she's not writing, hiking up steep hills, driving her kid to sports practice or whipping up her famous banana bread, she and her family spend time in their cabin in Lake Tahoe. She avidly supports the California Academy of Sciences, a world class science museum and research institution, and Cedars which is heart, home and family to many of Marin's developmentally disabled adults.