For the past 15 years, Bill Gates has dedicated prodigious intellectual and financial resources to understanding climate change and greenhouse gas emissions, and to fostering solutions which will prevent the planetary catastrophes that scientists believe they foretell.
Gates says the world emits 51 billion tons of greenhouse gases annually and this needs to be reduced to zero to preserve Earth and offer all of its population a quality life.
Furthermore, he believes that this is not as daunting as it sounds.
Gates likens the challenges and opportunities of a zero emissions goal to the transformation and innovations as computers shrank from the giant mainframes of early days to the hand-held devices ubiquitous in our lives today.
Gates built Microsoft and his fortune on his belief that this would happen to computers. Therefore, his belief in the power of reducing greenhouse gases to similarly transform life and work for the better is compelling.
Gates' book "How To Avoid A Climate Disaster" presents his plan to accomplish this. In brief, it describes five economic activities which need to be transformed to reduce greenhouse gases:
Manufacturing (particularly steel & cement)
During a recent Economic Club Of Chicago appearance, Gates outlined steps everyone can take to foster this more hopeful future too, in response to the questions posed by moderator Helene D. Gayle, CEO and President of The Chicago Community Trust. The following questions and Gates' answers, summarized as actionable bullet points, can help you make an impact on reducing greenhouse emissions too:
What can every individual do to help?
1. Get educated about the climate and share your knowledge.
2. Make political choices based on that knowledge.
3. Buy greener products – including synthetic meat, if you can tolerate the difference from real meat.
4. Advocate for your employer to use carbon offset activities.
What can businesses do to help?
1. Create demand for greener products, in order to reduce "green premium" prices. (The green premium is the extra cost of choosing a product which is better for the environment. With growth in demand and innovation, these costs will be reduced. Electric cars are a good example.)
2. Pay for carbon offsets.
3. Publicize your carbon offset efforts.
What can governments do to help?
1. Increase funding for basic research. We've done this successfully in health care, let's do it for the climate too.
2. Develop tax credits for activities beyond solar and wind energy too.
3. Require government purchasing (or procurement) to reflect green values.
4. Fund pioneering products in partnership with other investors.
5. Expect the governments of rich countries to help the middle wealth and developing counties use greener strategies.
Gates described many other important activities — including how institutional investors can (and should) invest in green start-ups, use of hydrogen and an updated version of nuclear energy, batteries, and the importance of reducing the green premium for steel and concrete.
---
More from Better:
Get Involved and Give Back this Spring: Give Time, Things, Support to These 12 Chicago Nonprofits
Pass the Matzah! 8 Great New Passover Recipes to Carry You Through the Holiday
Learn How Reduce Your College Costs: A Live Virtual Event
---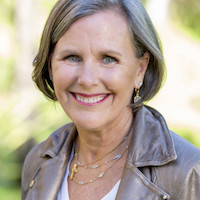 Susan B. Noyes is the Founder & Chief Visionary Officer of Make It Better Media Group, as well as the Founder of Make It Better Foundation's Philanthropy Awards. A mother of six, former Sidley Austin labor lawyer and U.S. Congressional Aide, passionate philanthropist, and intuitive connector, she has served on boards for the Poetry Foundation, Harvard University Graduate School of Education Visiting Committee, American Red Cross, Lurie Children's Hospital, Annenberg Challenge, Chicago Public Education Fund, Lyric Opera of Chicago, Chicago Symphony Orchestra, New Trier High School District 203, and her beloved Kenilworth Union Church. But most of all, she enjoys writing and serving others by creating virtuous circles that amplify social impact.