Remember the days when speaking to a doctor by phone or video conference seemed too, well, remote? Or when we almost always went to a salon to cover those roots? As the world around us shifted due to the pandemic, so did our relationship with technology, and leaders in the health, wellness and beauty industries, who had long imagined how we might use technology to improve or expand the consumer experience, were prepared. This inspiring group of business leaders — from small-scale entrepreneurs to well-known corporate leaders — have found ways to use technology to improve the consumer experience and to offer previously unimagined services. In some cases, these innovators' businesses became more relevant and successful in the era of social distance. It is also of note that most of the leaders featured on this list are female — women striving to better serve women by launching products and services that previously did not exist. These entrepreneurs are disruptors in the disruptive world of new technology, using their personal experience, vision and expertise to respond to women's needs and circumstances.
Co-Founder and CEO
According to Co-Founder Ming Zhao, Proven skincare is a "brand for people who simply didn't have the time for constantly looking for and trying skincare products in the hope that something would work." This tech-enhanced line offers personalized skincare products derived through the use of AI.
Zhao, who immigrated with her family from China to Southern Florida at age 12, earned an MBA from Harvard Business School and had established a successful career in finance when she decided to follow in her father's footsteps and become an entrepreneur. At the time Zhao was using guesswork to determine which products were right for her skin issues, and did not find solutions until she went to a specialist. It was then that she realized that while personalized medicine is the de facto form of medicine, we don not take a similar approach with our skin.
Proven's Skin Genome Project is a skincare database that analyzes the effectiveness of skincare ingredients and factors such as the water hardness, humidity level and UV index where a person lives. The process is well-suited for technology: consumers take a quiz that analyzes over 47 factors about their heritage, lifestyle and environment in order to determine the right products. Zhao notes that she founded the company when she was pregnant, so her two "babies" are the same age.
Kristina Cahojova, Kegg
Founder
Having worked at both Amazon and eBay, kegg founder Kristina Cahojova had extensive experience in the tech realm. As someone who does not use hormones to regulate her period, she also had an adult lifetime of experience attempting to track her fertility cycle. "I have always struggled with tracking my fertility; my cycles are irregular due to stress and traveling, so the ovulation tests and temperature methods provide limited information about my ovulation and none about my fertile window," she says.
Cervical fluid plays a critical role in fertility and pregnancy because sperm can't survive in the vagina unless cervical fluid is present. When she was told by a fertility specialist to track vaginal fluids with her fingers, she could not believe there was no technology to help. "I was shocked that this is the state of the art. Today we have drones, autonomous cars, and yet, women are still being told to use their fingers to access their fertile window."
Launched in 2020, the kegg app connects to a small insertable device that monitors cervical fluid through precise sensing technology and accurately predicts the fertile window so women know when to expect their next period or when they should take a pregnancy test. Cahojova's goal is to use technology to empower women to understand their own bodies with accurate and actionable data.
Founder and CEO
As Amy Errett watched her wife color her roots at home, she grew concerned about the chemicals her wife might be exposed to in the process. Errett had also grown frustrated with the high-end salons where shelling out $200 for a touch-up had become the norm. So, she did what she does best — she launched a business.
Madison Reed, a San Francisco-based hair color brand, aims to revolutionize the way women color their hair by using color-matching technology and a team of on-call colorists to help women identify the right shade of hair color to order online and have it delivered to their homes. Simultaneously, for those who prefer going to a professional, Madison Reed Hair Color Bars opened in several cities across the USA, most recently, in Chicago.
Madison Reed prides itself on an "8-Free formula" as well as the company's own safety standards guaranteeing the products are free of the eight harsh ingredients typically found in hair color — PPD, ammonia, parabens, resorcinol, phthalates, gluten, SLS, and titanium dioxide.
According to Errett, during the peak of the pandemic, Madison Reed saw its new customers increase dramatically to 12 times the pre-Covid-19 levels, even as the brick and mortar Color Bars closed. "We are humbled that so many people have turned to us," says Errett, who sees her company's success during the pandemic is a sign that at-home coloring is here to stay.
Feyi Olopade Ayodele, Cancer IQ
Founder and CEO
As a medical student at the University of Chicago, Feyi Olopade Ayodele saw firsthand the most cutting edge clinical care, and also identified a number of barriers that prevented patient access to this care. Later, on a family trip to climb Mount Kilimanjaro, she hatched a plan to commercialize the work of her mother who is a renowned medical oncologist.
In 2013, CancerIQ, a health platform that allows providers to identify, evaluate and manage entire patient populations based on individual genetic risk factors, was born. After recruiting a board of advisors spearheaded by her mother, Ayodele led the product design effort, raised capital, and recruited a team to help her flesh out the concept.
Today she leads the business development team at CancerIQ, and manages all strategic partnerships of the company with a mission to make sure more people have access to the right genetic testing services and the right preventive care so cancer can be caught early or the risk can be eliminated altogether. In response to the COVID-19 pandemic, CancerIQ telehealth services helped providers to identify high-risk patients with potential cancer diagnoses, replace lost in-person visit volume, and triage care to avoid a second wave of COVID-19 related deaths.
​​Varsha Rao, Nurx
CEO
Varsha Rao is a seasoned entrepreneur and executive with experience leading everything from rapidly scaling startups to established companies, including Clover Health, a health insurance startup, and AirBnB where she was head of Global Operations.
In 2019, Rao took the helm of Nurx, a telemedicine company offering birth control prescriptions, emergency contraception, and home testing kits for sexually transmitted infections (STIs). All prescriptions are written by a licensed healthcare provider and delivered right to the patient's door. "Nurx breaks down access barriers to help people receive essential healthcare. It allows them to share their health information with a licensed medical provider any time, all at the patient's convenience — on a work or study break or from home, late at night when the kids are asleep — to get the answers, prescriptions and tests they need," says Rao.
"We're finding that our patients no longer see telehealth as a one-time transaction, but as an ongoing relationship." Indeed, according to Rao, the pandemic sped up the adoption of telehealth, and, from her perspective, healthcare is likely to stay more decentralized, with patients seeking care through a combination of telehealth and in-person. Rao and her team at Nurx believe that when patients have more control over their own care they'll be more proactive and preventive, and not as likely to wait for the annual checkup to think about their health.
Gina Gutierrez & Faye Keegan, Dipsea
Co-Founder and CEO
Gina Guitierrez and Faye Keegan launched Dipsea "story studio" because they were fascinated by the idea that sexuality is as psychological as it is physical, especially for women. After several late-night conversations with their friends, they learned that not one of them had a great or reliable source of erotic inspiration. Gutierrez and Keegan started reading everything they could on the topic. After Keegan read the book A Billion Wicked Thoughts, she called Gutierrez.
"The data supports all of our thinking—we have to do this," she told her future business partner, and the duo got to work creating a product that they wanted to exist for themselves. Their belief was (and is) that audio would be a magical medium for erotica because it's so imaginative, and they set out to create audio content that was "relatable, nuanced, and celebrates the power of female sexuality." Subscribers to the story studio can explore a vast library of nearly 500 sexy stories, wellness sessions, and sleep scenes, whether they want to spark their imagination, immerse themselves in a world of aspirational sex and relationships, rest their minds and bodies, or explore ideas like erotic breathwork and meditation.
Guitierrez and Keegan describe Dipsea as sex-positive, consensual and feminist. Guitierrez sets the brand vision and oversees the content, product, and marketing teams, while Keegan leads the engineering and product teams at Dipsea, as well as the company's financial strategy.
Brandy Hoffman and Patricia Santos, Volition
Co-Founders
Volition Beauty Co-Founders Brandy Hoffman and Patricia Santos met when they were working for the same skincare company. Through their experience in the beauty industry, the two developed an idea; they believed they could revolutionize the beauty industry by offering the consumer an opportunity to influence the product development stage.
Volition is a consumer-facing product development beauty brand that asks the consumer to pitch the product idea and support others ideas through voting on them. "In the beauty industry the consumer comes in at the tail-end of the process," says Hoffman. "We believed that if the customer was brought back earlier in the process, we would be able to build a brand that actually solved unique beauty problems." In other words, Volition is an online crowdsourcing and community vetting platform where consumers, enthusiasts and chemists can create their own beauty products.
If an idea for a beauty product — a cleanser, eye cream, moisturizer, sunscreen, serum or mist — is vetted by one of the company's experts, the community is allowed to vote for its creation. Users can read the creators' profiles, vote for products and, if the product is accepted into Volition's collection and manufactured, the voters will receive a discount on the product.
Co-Founder and CEO
Chicago-based VisMed-3D is a global healthcare research and consultancy firm using new technologies to develop solutions for healthcare institutions for state-of-the-art treatment and training. VisMed-3D utilizes 3D printing technology and advanced CNC milling equipment to produce prosthetics and medical devices.
According to CEO and Co-Founder Dima Elissa, VisMed-3D aims to elevate standards for patient care by improving access to personalized medicine. She believes 3D printing will "shape and reimagine our futures," and she is working to create a global network to connect the best physicians with the most advanced technology in manufacturing in order to increase innovation in customized patient care and to partner with institutions to reduce medical errors and enhance surgical outcomes.
In addition to running VisMed-3D, Elissa, who was born in Beirut and grew up in rural Indiana, devotes her energy to guiding women founders and entrepreneurs in technology.
Chief Information Officer
In September 2020, as the pandemic stopped the nation in its tracks, Elliott Rodgers was named Chief Information Officer of Ulta Beauty, after having previously served as Chief Supply Chain Officer, Senior Vice President, Logistics and Vice President, Supply Chain Strategy.
Despite store closures during the pandemic, the Bolingbrook, Illinois-based retailer withstood the downturn as their online business grew. Rodgers, who believes in the full integration of business and technology strategies, is credited with laying the groundwork for the company's digital resiliency and success. Named CIO of the Year by trade publication RIS (Retail Info Systems) News, he is considered one of the beauty industry's most influential and inventive retail technologists, having successfully deployed an enterprise-wide, integrated operations planning platform to help Ulta Beauty thrive during the pandemic.
A West Point graduate who spent several years in the U.S. Army, Rodgers held roles at Citi, Caesars Entertainment Corporation and Target before joining Ulta Beauty.
---
For more on Better:
---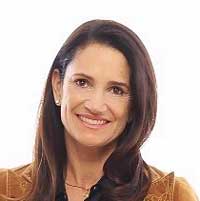 Kirsten Jones Neff is a journalist who writes about all things North Bay, with special attention to the environment and the region's farmers, winemakers and food artisans. She also works and teaches in school gardens. Kirsten's poetry collection, When The House Is Quiet, was nominated for the Northern California Book Award, and three of her poems received a Pushcart nomination. She lives in Novato with her husband and three children and tries to spend as much time as possible on our local mountains, beaches and waterways. For more on her work visit KirstenJonesNeff.com.