As part of our "You Said It" Op-Ed series, we invite contributors to submit their opinion pieces. Have a submission? Contact us.
Recent news about the monoclonal antibodies Covid treatment sitting unused in health care systems across the nation is particularly heartbreaking for me; I know from personal experience how effective they can be. But taxpayers everywhere also should be upset — they already paid for the doses and widespread use of the Regeneron vaccine, and Eli Lilly infusions that could lighten hospital burdens.
Soon after the FDA approved emergency use of Lilly's Bamlanivimab (LY-CoV555) for treatment of high-risk patients, my husband and I contracted Covid. My husband, Nick, qualified for an infusion because he is over 65. I'm younger, but my case was more severe — pneumonia had onset rapidly. I ached like I had been hit by a semi-truck. My head throbbed as though my brain wanted to explode out of my skull. The term "labored breathing" grossly understated my respiratory difficulties and the pain in my lungs. Incessant chills and zero energy had me on the floor, wrapped in blankets in front of a fire, for days.
Nick received the antibodies infusion within 24 hours of his diagnosis. My journey to treatment was more complicated. Thankfully, a nephew who used to work at Eli Lilly, now the Medical Director of the hospital to which I was sent, advocated strongly on my behalf. A few days later I was admitted to a Bamlanivimab clinical trial and received the two-hour infusion. It worked quickly. Within 48 hours I was significantly better. The clinic staff explained that they found this to be the norm — whether or not patients exhibited risk factors like old age or compromised immune systems.
Eli Lilly CEO David A. Ricks recently explained on Face The Nation that their monoclonal antibodies reduce the risk of hospitalization by 70 percent. Their press release states that, "Bamblanivimab is authorized for the treatment of mild to moderate Covid-19 in adults and pediatric patients 12 years and older with a positive Covid-19 test, who are at high risk for progressing to severe Covid-19 and/or hospitalization." With hospitals and other healthcare facilities overwhelmed by Covid raging across the nation, why isn't everyone considered a risk and given antibodies?
Many experts report that a simple lack of awareness by the primary care providers who normally would prescribe it is partly to blame. And facilities simply haven't been convinced that they need to find the space and staff for the infusions yet. Furthermore, medical staff are now focused on getting as many people as possible vaccinated. Dr. Michael Matthay, Senior Associate of UCSF Cardiovascular Research Institute, provides an even more succinct explanation: "Most of us are working eight days a week. It's not for a lack of will. It's just a lot to do logistically."
My heart goes out to all medical staff and Covid front-line workers. I can't imagine the exhaustion, frustration and heartbreak they must feel as they paddle valiantly into the overwhelming torrent that is Covid. But, I am certain that a concerted effort, hopefully facilitated by state and federal governments, to infuse all Covid patients with antibodies soon after they are diagnosed would reduce the more expensive crush of hospitalizations and deaths.
Editor's note: According to the Lilly website,
"Bamlanivimab is a treatment option for people with COVID-19 who:
Are age 12 or older
Have had mild to moderate symptoms for 10 days or less
Are at high risk to get very sick from COVID-19
This drug is not for people who are already in the hospital because of their COVID-19 symptoms"
Lilly also notes on the company's website that "Bamlanivimab is still being studied so it is possible that all of the risks are not known at this time." The warnings further note that "It is possible that bamlanivimab could interfere with your body's own ability to fight off a future infection of SARS-CoV2. Similarly, bamlanivimab may reduce your body's immune response to a vaccine for SARS-CoV-2."
---
For more on Better:
---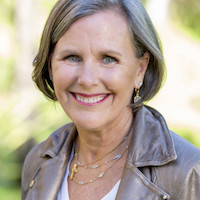 Susan B. Noyes is the Founder & Chief Visionary Officer of Make It Better Media Group, as well as the Founder of Make It Better Foundation's Philanthropy Awards. A mother of six, former Sidley Austin labor lawyer and U.S. Congressional Aide, passionate philanthropist, and intuitive connector, she has served on boards for the Poetry Foundation, Harvard University Graduate School of Education Visiting Committee, American Red Cross, Lurie Children's Hospital, Annenberg Challenge, Chicago Public Education Fund, Lyric Opera of Chicago, Chicago Symphony Orchestra, New Trier High School District 203, and her beloved Kenilworth Union Church. But most of all, she enjoys writing and serving others by creating virtuous circles that amplify social impact.