Yesterday was National Voter Registration Day! It was an appropriate day to prepare for the upcoming election, which will determine a lot for the future of this country. You can do your part by registering (or re-registering) to vote, learning about the candidates and informing your friends and family about the importance of voting.
Below is a step-by-step guide on how to actively participate in this year's elections in Illinois.
1. Check Your Status
Are you already registered to vote? In Illinois, the deadline to register online is on October 18, so check your status before then. If you've changed your address or your name, you might have to re-register. In the 2016 elections, almost 92 million eligible voters did not register to vote. Be one of the many that make a change in our political system.
Check your status here: Lake County and Cook County. If you find that you are not registered, do so here.
For registration in Illinois, you will need a valid Driver's License or State ID and your Social Security Number. You can register in-person, online or by mail.
If you were formerly incarcerated, Illinois has no laws against a criminal past. Similarly, jail detainees are also eligible and encouraged to vote.
"What does it mean to be #VoteReady?"

Great question! Get started by:

🗳 Registering to vote
🗳 Requesting your mail-in ballot
🗳 Making a plan to vote
🗳 And having your network do the same.

Find everything you need to vote at https://t.co/cAXHh8gLas.

— VOTE⋅org (@votedotorg) September 1, 2020
Here are some other organizations to help you navigate registering to vote:
There is a national shortage of poll workers this year due to the coronavirus. A shortage of poll workers means longer lines and potential for voter disenfranchisement. Poll workers and election judges are critical contributors to every election day.
We are still recruiting poll workers to make sure in person voting is fair, safe, and accessible this fall.

Become one of democracy's essential workers: https://t.co/ARnEBZmdVu pic.twitter.com/SyKzq6jdea

— When We All Vote (@WhenWeAllVote) September 21, 2020
2. Know the important dates
October 6 is the last day to register to vote in-person
October 18 is the last day to register to vote online
October 19 is the first day of early voting
October 24 is National Vote Early Day
October 29 is the last day to request a mail in ballot
November 2 is the last day of early voting
November 3 is the last date that mail in ballots can be postmarked
3. Know your voting rights
The American Civil Liberties Union (ACLU) has an easy, comprehensive guide to help you understand your voting rights. For example, if you do not speak English well, you are entitled to translation assistance from a person of your choice. Or if you are a disabled voter, each polling place is required to be fully accessible to senior citizens and voters with disabilities under the Americans with Disabilities Act (ADA) accessibility requirements.

Time to Vote is a nonpartisan organization dedicated to helping employees manage the time to vote. Election Day is always the first Tuesday of every November. A longtime controversy, Jacob Soboroff, executive director of Why Tuesday?, states that voting on Tuesday is the number one detriment to voter turnout. Why Tuesday? advocates for weekend voting. Instead of choosing between working on Tuesday or making time to get to the polls, Time to Vote helps employees across America who can't afford a day off consider early voting or voting-by-mail.
4. Stay in the loop with all voting and election related concerns.
The following news sources have exclusive pages on coverage of the 2020 election. Bookmark or make the links your homepage to keep up-to-date with the latest information: NowThis / The New York Times / Newsweek
5. Vote!
Vote by mail
With the coronavirus pandemic far from over, mail-in voting is seemingly the safest way to vote this November. Absentee, or opting to vote by mail, has always been a trusted way to vote — in fact, it is how our overseas troops vote. Register to vote-by-mail here.
Most importantly: give yourself ample postage time. The USPS recommends at least 15 days to ensure your ballot is counted by November 3.
360,000 Chicago voters have now applied to Vote by Mail!https://t.co/udJ2O9vMja
Those who apply by 9/24 will be 1st to receive ballots in late Sept/early Oct – and info on new option: Secured Drop Boxes at all Early Voting sites for submitting the VBM Ballot Return Envelope. pic.twitter.com/tyDgDjLOOe

— ChicagoElection (@ChicagoElection) September 10, 2020
Vote early
The early voting period in Illinois runs from Thursday, September 24 to Monday, November 2, but dates and hours may vary based on where you live. Click here to find registration locations.
Election Day Voting
On election day, Tuesday November 3, if you've voted before, you don't need to provide an ID to vote. If it is your first time voting, you will have to provide a valid form of identification.
Valid forms of identification include:
A copy of a current and valid photo identification (driver's license, passport)
A copy of a lease or contract for residence, student ID & mail addressed to your residence
A copy of a current utility bill, bank statement, government check, paycheck or other government document that shows your name and address
If you are unable to provide ID, you will vote via a provisional ballet. Afterwards, you will be required to submit proof of registration to the election authority by the close of the business on the Tuesday following the election.
---
More From Better:
---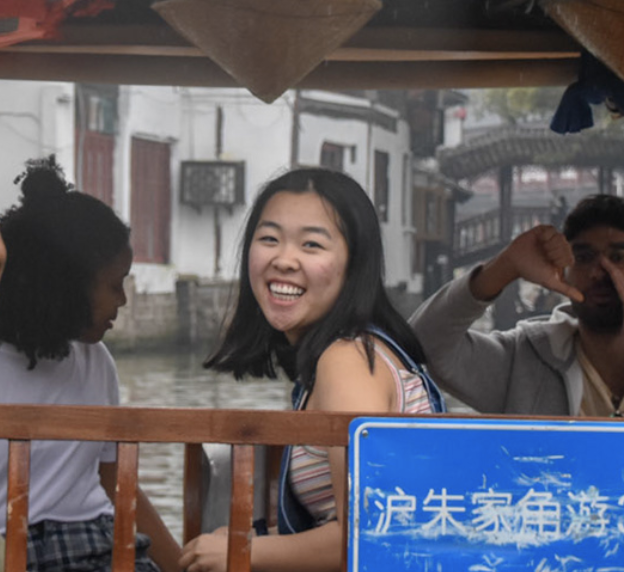 Cindy Mei is an intern at Better. Currently in her senior year of college at Northwestern's Medill School of Journalism, Cindy is moved by strong storytelling about personal identity and culture. She is an avid fan of the works of Anthony Bourdain, Alex Kotlowitz and Jenn Fang.
Cindy is a proud alumna and supporter of After School Matters, a non-profit organization that offers arts and leadership classes to Chicago high schoolers. She also encourages support for Think!Chinatown, a New York City based non-profit that fundraises for Chinese businesses in Manhattan's Chinatown.