In honor of the season of giving, we're recognizing local individuals and families whose generous charitable contributions are making a tremendous impact in our community and beyond.
The George Lucas Family Foundation: Paying a Debt Back to Society
Marin County-based filmmaker George Lucas and his wife, prominent businesswoman Mellody Hobson, are firmly committed to this mission. When Lucas and Hobson accepted the 2019 Carnegie Medal of Philanthropy for the philanthropic work of the George Lucas Family Foundation, Hobson told the audience, "We owe a debt to society, and view ourselves as stewards of society's money. We are just holding onto this money until we pass it on and give it back." 
Lucas and Hobson both grew up with minimum resources — he in Modesto, California, where his father ran a stationary store, and she, one of six children raised by a single mother in Chicago. On their first date, the duo bonded over their commitment to education. While Lucas established the George Lucas Educational Foundation and Edutopia, focused on the transformation of K–12 education, Hobson chaired a nonprofit called After School Matters, establishing programs to promote intellectual and creative expression of inner-city teens in Chicago.
Today Lucas and Hobson oversee their charitable foundation with over $1 billion in assets, supporting organizations focused on diversity and social equity, childhood development and mentorship programs, gun control, environmental advocacy, and cultural and health institutions. As the pandemic arose, the couple contributed to Illinois Governor J.B. Pritzker's Covid Relief Fund. They have also made major gifts to both the University of Southern California School of Cinematic Arts (Lucas' alma mater) and Princeton (Hobson's alma mater). Their joint project, the Lucas Museum of Narrative Art, is scheduled to open in Los Angeles in 2023. Hobson describes the $1 billion project as "a school for schools — a very expensive community center, where everyone belongs."
Eat.Learn.Play. Foundation: Supporting the Three Pillars of a Healthy Childhood
NBA superstar Steph Curry and two-time New York Times best-selling author and entrepreneur Ayesha Curry launched their foundation, Eat. Learn. Play. in 2019. In their words, they established the foundation "because we see the tremendous need that exists all around us and want to do what we can to help improve the lives of kids and families in Oakland, the Bay Area and across the country." The foundation focuses on what the Currys believe are three vital pillars of a healthy childhood: nutrition, education and physical activity. With those pillars in mind, their organization's mission is to fight childhood hunger, ensure access to a quality education and provide safe places for children to be active.
Among other things, the Currys have teamed up with chef Jose Andres and his World Central Kitchen to provide more than 17 million meals to those in need during the darkest months of the pandemic. In September, Eat. Learn. Play. introduced the Eat. Learn. Play. Bus. focusing on the city of Oakland and working with local partners to identify communities with the greatest need, the "ELP Bus" (and sometimes the Currys themselves) travel directly to underserved neighborhoods. The bus is a mobile resource center, delivering nutritious meals and age-appropriate books. Part food truck, part mobile library and part "funmobile," the bus includes a food service area to distribute meals, staples and fresh produce. One side of the bus is a free bookstore and mobile library, aiming to distribute 100,000 books annually. The bus also features a basketball hoop and rooftop deck for community gatherings such as children's book author readings.
The Sobrato Family Foundation: Ensuring a Vibrant Silicon Valley
For 60 years the Sobrato family has been a mainstay in the Silicon Valley philanthropic community. In 1996, the Sobrato's multigenerational legacy of giving was formalized through the Sobrato Family Foundation, and in 2011, the family organized Sobrato Philanthropies, which encompasses the Sobrato Family Foundation, the Sobrato Foundation (a support organization of Silicon Valley Community Foundation), as well as the family's individual giving and corporate matching.
In April 2012, John A. and Sue Sobrato, along with their son John M. Sobrato, became the first multigenerational signatories of the Giving Pledge, a commitment to philanthropy initiated by Warren Buffett and Bill and Melinda Gates, collectively stating, "Each of us has provided that 100% of our wealth will be donated during our lifetimes, or left to the Sobrato Family Foundation. We hope that this legacy of giving will encourage others to commit their financial resources to worthy nonprofit institutions." Since its inception, Sobrato Philanthropies has contributed more than $831 million to organizations working to improve quality of life and expand opportunity for all in Silicon Valley and beyond. While the family's giving priorities are broadly focused through multiple philanthropic entities, the Sobratos have consistently invested in initiatives to build economic opportunity for the low-income residents of the region by expanding access to English-learner support and career pathways and investing in nonprofits that support basic needs and, more recently, initiatives supporting justice, equity and environmental sustainability.
In 1986 Mike Stone started Mollie Stone's Market as a natural foods store named after his mother, Mollie, who worked in grocery her entire life. With nine stores across the Bay Area, the successful Mill Valley-based grocery franchise recently celebrated its 35th anniversary. Over the course of the past three-and-a-half decades, CEO and founder Mike Stone's focus has been on improving the lives and health of members of the Bay Area community. Mollie Stone's has initiated ongoing companywide programs and supported local nonprofits' efforts to feed the hungry, while Mike Stone has regularly donated to MarinHealth Medical Center, helping to fund a stroke center, emergency and trauma services, cardiovascular services, cancer services and nursing education. In 2020, in response to the pandemic, Mollie Stone's Markets launched a hospital fund drive to help support local hospitals and frontline healthcare workers. All nine stores participated in the drive, raising more than $200,000 for Bay Area hospitals. "As we all do our best to navigate the Covid-19 pandemic, we wanted to make sure our local hospitals have the support they need to continue to fight and help our community navigate this unprecedented time," said Stone. "We are proud to support our community and these heroes during this crisis."
In November of 2021, Mollie Stone's was awarded the Association of Fundraising Professionals Outstanding Corporate Grantmaker Award (Golden Gate Chapter), recognizing the company for generously giving of "time, talent and resources for the enrichment of our communities." "There is no greater need during one's lifetime than to support our community… If I can make a difference in one person's life, what greater gift is there?" said Stone.
Rhea Suh: Taking the Helm of the North Bay's Leading Philanthropic Organization
Rhea Suh, the recently appointed president and CEO of the Marin Community Foundation (MCF) strives to help Marin residents better respond to the needs and vulnerabilities of the communities in the county. Suh's background in government, working for Senator Ben Nighthorse Campbell and in the Department of the Interior under the Obama administration, complements her extensive experience in nonprofit programming and environmental advocacy, working for both the Packard and Hewlett Foundations as well serving as president of the Natural Resources Defense Council from 2015–19. "I hope to leverage the expertise and value of each of these sectors for common purpose," said Suh. "Philanthropy, in particular, is in a unique position to leverage opportunities and partnerships."
Suh, who started at MCF in September, was picked to fill the shoes of her predecessor, Dr. Thomas Peters, who led the organization for 23 years, building both donor partnerships and expanding the reach of community programs. Today the foundation has more than 800 funds totaling assets of $3.7 billion. Suh describes the basic framework of MCF as having two major arms. The first is the community foundation arm, known as "Community Engagement," which distributes the Buck Family Fund assets through annual strategic grantmaking in Marin. These grants, totaling $20–30 million a year, support nonprofit organizations and other institutions throughout the county. The second major arm is known as "Philanthropic Partnerships." This side of the foundation facilitates local and global grantmaking in almost every continent of the world, and services donors locally and well-beyond the Bay Area.
---
For more on Better:
---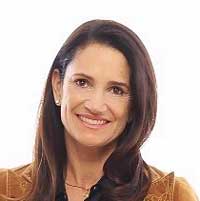 Kirsten Jones Neff is a journalist who writes about all things North Bay, with special attention to the environment and the region's farmers, winemakers and food artisans. She also works and teaches in school gardens. Kirsten's poetry collection, When The House Is Quiet, was nominated for the Northern California Book Award, and three of her poems received a Pushcart nomination. She lives in Novato with her husband and three children and tries to spend as much time as possible on our local mountains, beaches and waterways. For more on her work visit KirstenJonesNeff.com.