Reunions are top of mind for many families separated by distance and Covid-19. With President Biden's recent assurance of a vaccine available to all adults by the end of May, it's really starting to feel like we can begin thinking about the day when extended families can safely reunite again. And, what better place to reconnect than a resort positioned for sun and multi-generational family fun? To get those planning wheels turning, here are seven resorts where your family's time together will be as memorable as it is meaningful.
From its beach shack restaurant and ceviche bar to its sparkling pools and crystal white sand, Playa Largo Resort and Spa is a Swiss Family Robinson fantasy come to life – complete with high-thread-count sheets. Slip into a hammock shaded by palm fronds and savor the sense of being on a tropical island just 60 miles from Miami.
What's even better for families: Playa Largo's Ocean Residences, a string of three-story candy-colored houses each boasting a better ocean-front view than the last. And breakfast comes every morning by delivery, packed in a picnic basket you can take straight to the beach. Speaking of dining feet in the sand, the resort's new Sol in the Sand culinary event features a Caribbean-inspired menu served at community tables on the beach.
Playa Largo is enthusiastic about hosting reunions, with numerous indoor spaces such as the Tavernier Ballroom and a host of private courtyard, beach and lawn areas such as the Miramar Courtyard, Mirasol Courtyard, Event Lawn, and the lawn at Club Playa. Families often use the three-bedroom Beach as a hub as well. Catering options range from candlelit dinners to a catered Luau with a full pig roast.
Star light, star bright takes on a whole new meaning at the ADERO Scottsdale, the first resort located in Scottsdale's Fountain Hills Dark Sky Zone. Not only do all 177 of the boutique resort's rooms boast large private balconies for sky viewing, but programming includes nightly telescope tours of the galaxy led by official Dark Sky Zone guides.
The resort is spread across 17 acres of spectacular red rock canyon, making it the perfect basecamp for families to explore McDowell Mountain Regional Park and its 40 miles of trails for hiking, biking and horseback riding. Learn about the botany and geology of the Sonoran desert with the resort's own adventure concierge, who leads guided hikes morning and night, while partnerships with the SunRidge Canyon Golf Club and McDowell Mountain Cycles add more opportunities for fun.
Views define the event spaces at the ADERO, which include the Four Peaks lawn, terrace, and ballroom and the Sonoran View Room. The ADERO's event team of planners and onsite caterers can help you create a family gathering as unforgettable as the Sonoran desert's starry skies.
With 5,000 acres – a third of the island – and a history stretching back 50 years, Sea Pines Resort knows how to entertain families in style, with a variety of accommodations from homes big enough to sleep 12 to historic inns and pet-friendly policies that mean Fido doesn't have to stay at home.
Pools, tennis courts, and golf courses are the daily activities of choice, though you may find yourself dozing away the afternoon head pillowed on a warm dune.
Best of all, this 42-mile-long barrier island is rich in wildlife; walk the trails at the Coastal Discovery Museum to see butterflies in the oaks and bottlenose dolphins in the marshes, Pinckney Island National Wildlife Refuge to see alligators, deer, and eye-catching birds like the white ibis. Or Driessen Beach to look for nesting sea turtles from its wetlands boardwalk. Islanders Beach Park features a cleverly designed playground where kids can let off steam.
Long a popular venue for large-scale events, the Sea Pines offers access to facilities like the Sea Pines Beach Club, the Plantation Golf Club, and the 10,000-square-foot Harbor House Clubhouse. Custom-tailored menus are available for groups small and large, and in addition, the resort's restaurants can be used as banquet facilities.
One look at the Conrad Punta de Mita's vast infinity pool, its entirety tiled in vivid indigenous motifs, and you know you're in for something different. Brand new this year, the resort takes full advantage of its location on the sunny Riviera Nayarit north of Puerto Vallarta to bring life outside, with plenty of palm-shaded outdoor patios and gazebos framed in wicker and rattan.
As if the resort's three pools and four restaurants weren't enough, horseback riding and ziplining are on offer to thrill kids and teens. At the end of the day, relax with a Vaváuri Caríma deep tissue therapy massage in one of the 10,000-square-foot open air "cocoons" or enjoy the sweat lodge-style Temazcal Therapy.
Every one of the Conrad's 324 rooms overlooks the Pacific, and features like plunge pools, outdoor showers, and extra-large patios make the casita-style villas perfect for spacious living.
Families planning a full-scale gathering of the clan will appreciate the Conrad's multi-functional and flexible event spaces, which include not just meeting rooms but set-apart lawn and beachfront areas.
Privacy has been a hallmark of La Quinta Resort & Club from the days when Clark Gable and Greta Garbo chose this desert oasis 25 miles from Palm Springs as their secret hideaway, and today's families will benefit just as much from the chance for some seclusion.
And with more than 600 casitas, some with private pools, hot tubs, and outdoor fireplaces, it's not hard to carve out your own personal space. And the family dog can come too, welcomed with the PAWS La Quinta canine experience which includes a cozy bed and treats, expansive lawns and dog-friendly trails.
The activity offerings are just as extensive, from the three golf courses to tennis and pickleball courts to miles of winding bike paths and bike shops stocked with rentals. And if you need a refresher or jumpstart to do any of those things? Lessons are available onsite.
While there's enough on property to keep you busy for weeks, you'll still want to venture to nearby La Quinta Cove park to watch the sunset turn the hills every shade of pink.
With 45 acres studded with private lawns and terraces, the La Quinta has seemingly endless options for group gatherings, and the new Summer Group Experience includes room upgrades and discounts as well as 20 percent off standard food and beverage rates.
Closer-to-Home Destinations
by Jessica Suss & Macaire Douglas
The midwest really is the best, so why not keep your reunion local? From Michigan to Wisconsin, these luxury properties are perfect year-round.
Historic Mackinac Island, in the upper reaches of Michigan's mitten, is just a quick 6 hours and 29 minutes (minus stops for gas and snacks, of course) away from Chicago. Once you reach Mackinac City, you'll board a ferry to the blissfully car-free island boasting itineraries that everyone in the family will enjoy.
If you're traveling with kids, Mission Point Mackinac Island, an award-winning resort on the shores of Lake Huron, offers free dining to guests under 12 and has a wide range of complimentary kids activities so parents can go…well, elsewhere. The resort has strict COVID-19 protocols to make sure that guests are pampered and safe. They even have family package experiences for the whole crew — dog included!
Mission Point has a variety of dining options available, all utilizing the seasonal flavors of the island. "People never thought of Mackinac Island of being a foodie place but they have stepped up their game when it comes to food," says VP of Travel Michigan David Lorenz.
What is there to do on the island? From hiking and water sports, to wineries and horse-drawn carriages, the question might be what isn't there to do on Mackinac Island. It's a truly unique experience that all ages will enjoy.
"People want to go to a place where they're not burdened with all the realities of life right now, and we offer that," Lorenz says. "We offer that sense of normalcy where you can feel like the entire world hasn't gone crazy."
Just north of Chicago is a gem of a tourism destination: Lake Geneva, Wisconsin. Centered by Geneva Lake, the area looks and feels like one of those storied resort communities on the east coast, with comparisons regularly drawn to Newport, Rhode Island, for its prime shoreline and magnificent mansions, yet it's only a two-hour drive from Chicago.
Among the many resorts surrounding the Lake Geneva area is the expansive Grand Geneva Resort & Spa, perfect for hosting your midwest family reunion. With 1,300 acres of activities near or on property all year-long, including skiing, golfing and a world-class spa, there are endless opportunities to make memories that will bring the family together.
The Grand Geneva boasts amazing dining, including Geneva Chophouse and Leinenkugel's Mountain Top Lodge, but if your group wants to head into town, it's only a three minute trip. Lake Geneva's robust city center features shopping, entertainment and dining, including several spots for a classic Wisconsin Old Fashioned.
The resort also has some unique history: built in 1968, it was the Lake Geneva Playboy Club Hotel, the first of its kind in the United States. In 1993 the property received a complete update that included 335 guestrooms, 29 Villas, 225 Suites and the Timber Ridge Lodge & Waterpark, making it the perfect year-round escape for families.
---
More from Better:
---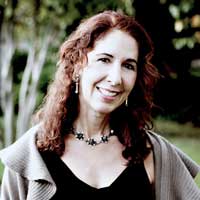 Melanie Haiken is a writer, editor and web project manager based in the San Francisco Bay Area. She operates on two simple assumptions: Everyone has a story to tell. And a story well-told will always find an audience. Her work is characterized by exceptional clarity, depth and insight – no matter the topic covered. Haiken writes for AFAR, Forbes, Via, Yoga Journal and many other national magazines and websites. She has also created award-winning marketing and custom publishing materials and communications campaigns for clients like Adobe, Wells Fargo, Lane Bryant, Kaiser Permanente and Safeway.