If there is any silver living to the Covid-19 pandemic, it's that we have seen our community come together like never before. Neighbors have helped one another, healthcare heroes have been celebrated and reports of good news bring smiles to our faces during this scary time. So why not use our time and privilege to help others and do some good? Maybe you are looking for ways to help, but don't know where to start? Because we firmly believe that we are #bettertogether (even while safely apart), here are six trusted organizations that we are honored to recommend, and could use our support during these troubling times.
View this post on Instagram
With blood drives canceled across the country and the need for blood donations at an all-time high, the American Red Cross needs our help. You can safely donate blood at area drives, as long as you meet the qualifications. If you have recovered from COVID-19, the Red Cross is also asking for plasma donations, which may help find a cure for the virus. The Red Cross is also seeking monetary donations, which will offer food, shelter, emotional support and other assistance.
View this post on Instagram
In partnership with the City of Chicago and United Way of Metro Chicago, The Chicago Community Trust has launched the Chicago Community COVID-19 Response Fund to unite the funds raised by Chicago's philanthropies, corporations and individuals to be disbursed to nonprofit organizations, including Metropolitan Family Services. Within the first week of its launch, over $10 million was raised—with $8 of that million raised in only one day. Funds will go directly to organizations supporting Chicago's most vulnerable, ensuring they have access to basic needs in this time of crisis.
Supporting those who support others is a great way to contribute during these uncertain times. The #MPC team highlights a list of ways you can play a pivotal part from advocating for cash relief to helping face housing instability: https://t.co/VpTfy5oATq

— MPC (@Metroplanners) April 3, 2020
A trusted resource, The Metropolitan Planning Council works to solve today's urgent problems while thinking ahead to prepare the region for the future. They provide much-needed analysis on how COVID-19 is affecting our community, allowing us to better understand the direct impact our most vulnerable are facing. Relying solely on donations to fund their work that supports others, monetary donations are needed.
View this post on Instagram
The arts community has been hit hard during the pandemic, with many out of work and struggling. The Arts for Illinois Relief Fund supports artists, artisans and culture organizations impacted by Covid-19. Donations go directly to artists and arts organizations through their grantmaking partners 3Arts and Arts Work Fund. Donate here to provide relief to those in need.
Please help us support the unsung heroes of the concert-houses, theaters, and airwaves. They can't wait to get back to making music, and they need your help while our nation endures this unprecedented national emergency. Thank you. 🙏https://t.co/PwAi5h4lRz

— Chicago Federation of Musicians (@CFM10208) March 18, 2020
The Chicago Federation of Musicians represents a wide variety of musicians including the Chicago Symphony Orchestra, the Lyric Opera Orchestra, the Grant Park Symphony Orchestra, Chicago Sinfonietta, and more. With many performances canceled through May (for now), support is needed for these artists out of work. A Go Fund Me, The Chicago Musicians Emergency Relief Fund, has been set up to support "the unsung heroes of the concert-houses, theatres, and airwaves."
View this post on Instagram
A Better Chicago's Emergency Relief Fund is providing immediate financial support to local nonprofits working on the front lines during the pandemic. The organization has already committed $500,000 to the fund, and with further donations they can ensure that their grantees and communities they serve have the lifesaving essentials and support to help low-income youth and families weather this storm.
For more ways to help, our partners at Forefront have a directory of statewide and local relief efforts. 
---
More from Better:
---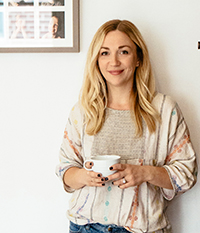 Macaire Douglas lives in the Chicago suburbs with her husband and two sons. She proudly supports Save Abandoned Babies Foundation, a Chicago-based nonprofit organization that works tirelessly to prevent the illegal abandonment of newborns nationwide. Since its inception in 2000, more than 3,600 newborns have been safely surrendered and adopted into loving homes.